2006.09.26

"Rocky interview all done now!"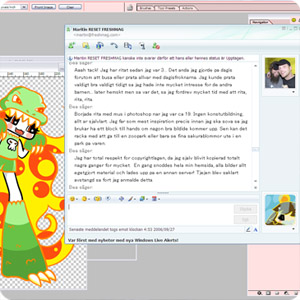 I just got off from a 3 hour interview over MSN with the Rocky magazine! I had a lot of fun revisiting my past 5 years in Tokyo, and the best thing was that I could read the interview text straight away since he was editing it at the same time! What a pro!!! Awesome!

THANK YOU SOO MUCH MARTIN!
Looking forward to the 18th of October!

x
o

x
o